Having attended enough Model UN conferences for one to question my sanity, I can safely say that Harvard WorldMUN took me up in a whirlwind of intensity and emotion, leaving me in sheer awe at the outset.
Founded in 1991 at the vacation resort town of Miedzyzdroje, Poland, Harvard WorldMUN aspires to gather the best of the best from around the world in one epic 6-day MUN showdown, changing locations every year.
It has been fondly dubbed the "Olympics of MUN" in recent years for its international diversity (2400 delegates from over 118 countries), its incredibly high level of debate (only Advanced and Expert level committees) and a uniquely substantive diplomatic mission focused on community service and international cooperation.
This year, Harvard World MUN (WMUN), jointly hosted by Harvard and the Hankuk University of Foreign Studies, moved to Seoul, South Korea and took place from March 16th to March 20th, 2015.
This joint Secretariat, spearheaded by Harvard Secretary General Brian Mwarania, brilliantly accomplished the task of not only delivering a MUN conference at the highest professional standard but also of organizing Socials that would leave all delegates with fond memories for quite some time.
"We have been extremely fortunate to spread the WorldMUN spirit of friendship, understanding, and cooperation across borders with over 50, 000 people from all across the globe to date" – Brian Mwarania
The Spirit of WorldMUN
A product of the unique blend of grueling debate with the passion of culturally relevant socials (think, dancing the Gangnam Style in Gangnam), is the spirit of WorldMUN.
Or as Brian would put it, "every component of conference contributes to the ethos that we espouse, with the conversations you have at 1 am as important as those you have at 10 am."
In my experience as a two-time delegate at WorldMUN Brussels '14 and WorldMUN Seoul '15, the WorldMUN Spirit can indeed be found in a host of different situations and is what sets this conference apart from the rest. It is a spirit that is hardly understood, but always felt.
No, as my chair at the UN Security Council Heather Pickerell eloquently put it, "The WorldMUN spirit is not a fluffy, nebulous idea. Anyone who has been to World MUN knows that in our committees, diplomacy and cooperation thrives and genuine, deep lifelong relationships are formed."
In a partnership with The Resolution Project, a social venture competition dedicated to helping young individuals contribute to the socio-political development of their respective communities, WMUN has happily hosted delegates who wish to present their new groundbreaking social development ideas.
"These Resolution Fellows, many of whom started right here at WorldMUN, are implementing social ventures that have improved tens of thousands of lives," said Brian.
The WorldMUN Spirit is thus a commitment to making Model UN a genuine "Global Village" of like-minded students from around the world and is a promise to applying the lessons learned at MUN conferences to your local community.
WorldMUN formats its conference well in this regard, having a rather flexible Rules of Procedure to accommodate the global audience, who experience differences in ROP from their respective regions.
WorldMUN 2015 Awards Results
WorldMUN's award policy also reflects the WorldMUN Spirit. Several "Diplomacy Awards" are given in every committee according to a diverse criterion of leadership, knowledge of the topic, progression of debate, diplomatic spirit, and creative genius.
This highly demanding award policy requires delegates to excel on a variety of levels. It is no surprise that "Diplomacy Awards" do not distinguish between Best, Outstanding, or Honorable delegates, as every award winner is a Best Delegate in their own right.
Best Large Delegation: Universidad Simón Bolivar (Venezuela)
Outstanding Large Delegation: Universidad Católica Andrés Bello (Venezuela)
Best Small Delegation: Claremont McKenna College (California, USA)
Boasting yet again a wonderful performance at World MUN, the Venezuelan universities have taken the awards by storm, with Universidad Simón Bolivar and Universidad Católica Andrés Bello leading the way.
Claremont McKenna used its team of highly qualified delegates to secure Best Small Delegation.
Other notable performances include that of the UK circuit's London School of Economics, which earned a historic 5 Diplomacy Awards.
The giant of the European Circuit, MUN Society Belgium, grabbed 7 Diplomacy Awards.
Georgetown University and several Australian universities also experienced much success.
Is Model UN moving towards the "English School" of diplomacy?
Behind the superficial counting of awards and ranking of universities lies a more profound lesson to be learned in analyzing award winners.
World MUN is the only conference with which one can see an evolution in how different MUN strategies and debating styles fare on the international level.
While this simply remains a personal opinion, having quite some knowledge on the inner-workings of various MUN teams from around the world (especially in the UK, Europe and the United States), I can safely say that the recent shift in award winners at WorldMUN indicates a broader paradigm shift in how delegates should and are doing Model UN.
Delegates from around the world are realizing that Diplomacy is not based on relationships of power, but rather on bonds of trust.
They begin to fully grasp the fact that a diplomat is not merely a servant of his own country, but also a servant of international peace and prosperity.
Many Model UN teams from around the world have veered towards "engineering" the perfect delegate: pre-formulating MUN strategy, using mergers for political goals rather than to achieve those of interstate compromise, and using formulaic speech and resolution writing.
However, the experience of World MUN serves to show that those who demonstrate an actual commitment to the issues being discussed tend to fare much more successfully than those who selfishly pursue gavels.
Having myself won a Diplomacy Award in the UN Security Council, I noticed a few compelling facts:
2 out of the 3 Award winners were not primary sponsors of their respective Draft Resolutions;
1 Award winner surrendered his Authors Panel position during the Working Paper phase to allow another delegate to give his comments;
Instead of overlapping on many points in the Draft Resolution Stage, countries exemplified brilliant resolve in dividing the labour effectively, allowing time for Mod Caucuses on controversial topics and more time for Amendments on the even more controversial topics.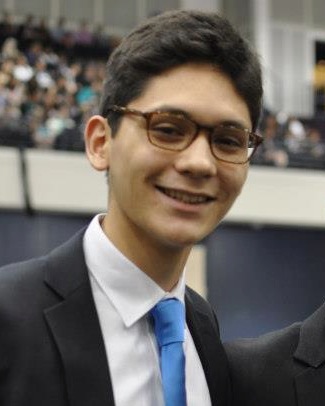 My experience at WorldMUN indicates that Model UN is moving slowly towards the "English School" of Diplomacy, emphasizing the need to find where countries have common ground and work as equal partners wherever that ground may be.
Furthermore, the delegates that have thrived at World MUN were those that focused on solving the issues at hand most adequately and accurately, rather than having a political objective based on acquiring 'more exposure' in Authors Panels or caucuses.
This may be a controversial conclusion to reach, but I encourage a fruitful debate in the comments box below.
Cheers,
Yuji
Source : https://bestdelegate.com/harvard-worldmun-the-olympics-of-model-united-nations-2015/